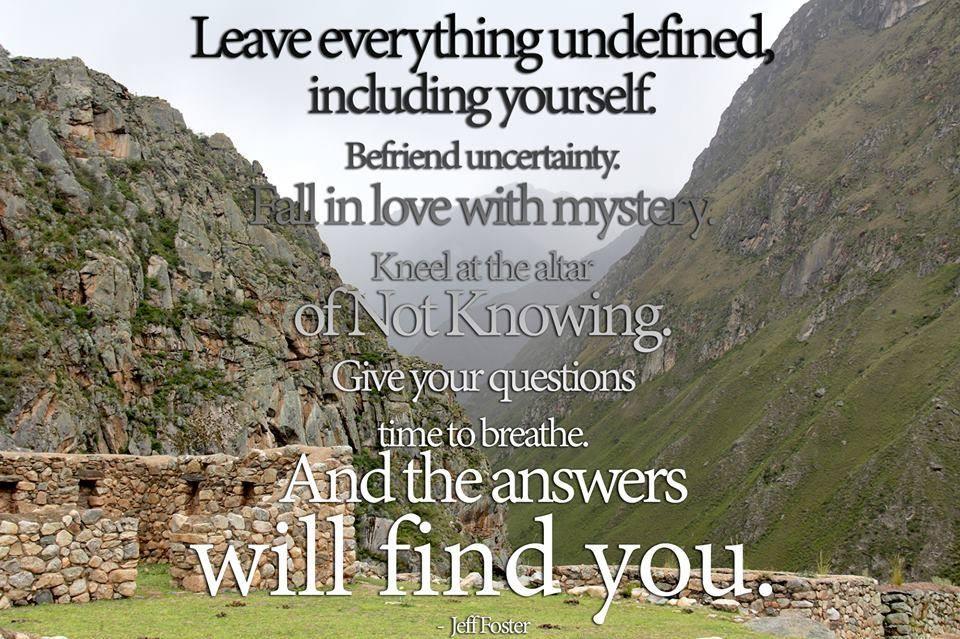 Wow! It's been more than a fortnight since I posted a blog. The time has been eventful, as well as uneventful, in fits and starts. What it was, more than anything else, was full of life.
In the midst of this amazing fullness, this quote and image appeared. The image reminds me of places I've traveled. The concept of an 'altar of not knowing' resonates deeply. It sweeps me away....
The most remarkable element is that I intend to keep, or perhaps allow, things to remain undefined. In the midst of shift. Among the changes. Flowing outward. Definition would stop the movement and create a stopping place instead of granting the movement the space to create and define itself.
Daily bowing, kneeling, visiting the altar of not knowing keeps my focus on the flow, the moment, the possibility. It keeps me awake. It brings me to the limit of love with mystery.
Where are you? What would your altar be named? How are you with keeping things undefined?