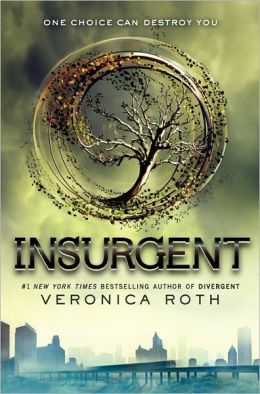 from the teaser:
"One choice can transform you - or it can destroy you. But every choice has consequences, and as unrest surges in the factions all around her, Tris Prior must continue trying to save those she loves - and herself - while grappling with haunting questions of grief and forgiveness, identity and loyalty, politics and love."
Insurgent
is the second book of the
Divergent
trilogy. It picks up the story at the precise point where
Divergent
left off.... and it continues with Tris struggling to be true to herself as she's finding out more about who and what she is. This seems to be a common theme in dystopian literature. Another theme is that it's the young who will save and provide safety for the world as it will be in the future. The youth take on seriously adult roles, make very tough decisions and fight incredible odds to survive. When things are really, really bad, the youth are the only ones who can lead and fight through to a better tomorrow ~ even if it's only minimally better.
Why is dystopian literature so popular? What is it about a world in pieces, being pieced back together by youth, that fascinates us so much?