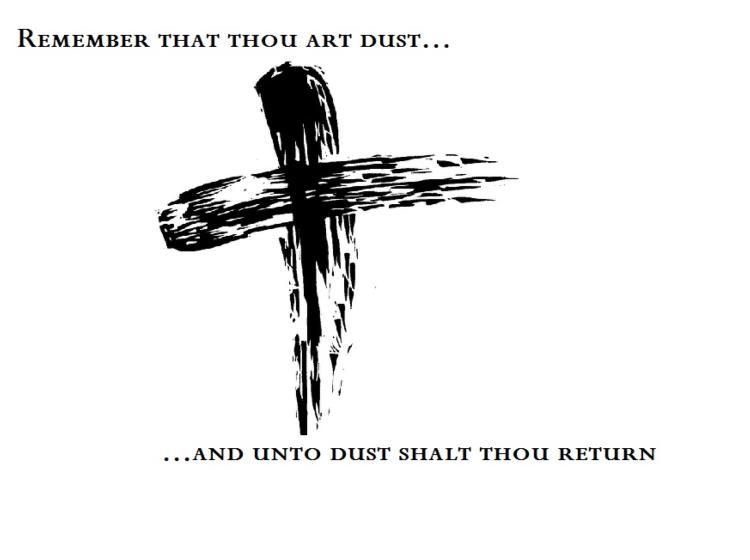 Growing up in the Roman Catholic Church, I heard these words every Ash Wednesday. When I arrived at my public school with the cross of ashes on my forehead, many of my non-RC, yet Christian, friends chided me about the Church's perceived preoccupation with guilt. I never heard it that way. For me it was a reminder that we are all made from the same 'stuff' and that we will all return to that very basic nature when we die.
It's been years since I considered myself only Catholic, yet I continue to find that Ash Wednesday begins my favorite season of the year. It's about self-reflection: not on my wrong actions, but on what can be my better actions.Looking at the deepest recesses of my mind and soul and acknowledging the difference shining Light can make.
Ash Wednesday often, perhaps even always, brought with it a shimmering sense of renewal. I found within its humbling reminder, hope. Hope that Spring would come. Hope that days would get lighter and longer. Hope that tomorrow would shine.
From today's reading (Isaiah 58):
"Is not this the fast that I choose: to loose the bonds of injustice, to undo the thongs of the yoke, to let the oppressed go free, and to break every yoke? Is it not to share your bread with the hungry, and bring the homeless poor into your house: when you see the naked, to cover them, and not to hide yourself from your own kin? Then your light shall break forth like the dawn, and your healing shall spring up quickly....."
It is also about how I appear in the world, who I truly see, what I value. This day, Ash Wednesday, is a moment in time to recommit my heart to service. In my reflection, I find the oily ash cross marks more than my forehead; it marks me in time. It reminds me that I am here, present this day, alive.
Where does Ash Wednesday find you? What are you committed to do or to be? How can you renew that commitment?