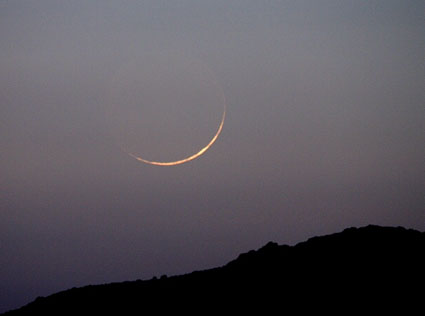 Early Friday morning, the New Moon slid into Cancer, Her home sign. In it She expresses fully as the Great Mother, the Nurturer. Cancer is the sign of deep emotions and connections and family. Both Sun and Moon in Cancer means a double dose of Mama Love!
New Moons are about letting go, shedding, renewal. This New Moon opposes Pluto in Capricorn; the God/dess of the Underworld intimating that what's arriving renewed cannot fit in the constraints of what has gone before. It's about completing projects and moving on. Whatever I cling to, thinking I'm safe and secure, is instead limiting my opportunity to grow and step into a fuller expression of my power. Pluto is all about moving through and transforming feelings of insecurity in order to assure the deeper, truer experience of inner security. Pluto is also about Power. With the New Moon in Cancer, I need to be sure I own my power in all its aspects, including the Shadow side. Which means I need to be aware of all those aspects myself.
The Cancer New Moon is part of the final ripples of the Grand Cardinal Cross ~ it is a Dark Moon in Cancer, a Cardinal Sign. My focus continues to be the Divine Feminine, observing how the feminine principal is empowered in the world. With so much masculine huffing and puffing going on in the world, from Kim Jong-un's retaliation threat if Seth Rogen's film is released to Bashar al-Assad's willingness to wipe out huge groups of his own people to Iraq's loss of control in many key areas to John Boehner suing President Obama, the Divine Mother needs to be invited in to help settle the testosterone battles. If enough of us call on the Divine Feminine, perhaps things can change direction.
How do you honor a New Moon? Have you been feeling deeper emotional connection and conflict the past few days? What do you do in response? How do you honor the Divine Feminine?